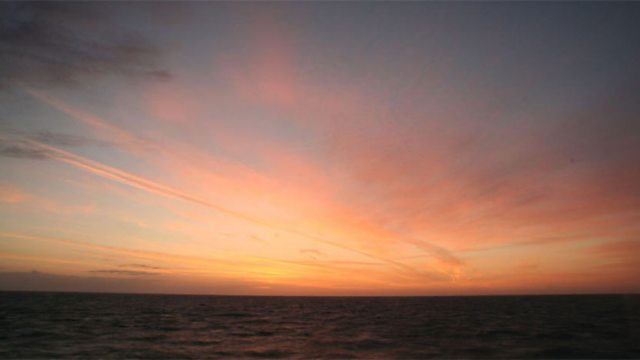 Thought for the Day - Rhidian Brook
Good Morning
When you hear the word 'welfare' what do you picture? A society that values the well-being of its individuals, where the needs of the poor and vulnerable are met? Or a society where people are reduced to a state of dependency and, like some character from Shameless, take advantage of other people's generosity and get away with it?
The term welfare no longer means what it used to. What was once a celebrated ideal for some has become a dirty word for others. And this is a real problem when it comes to wrestling with what is one of the more pressing questions of our day, namely: how do we provide a fair level of support for the vulnerable in an age of austerity?
In the current debate about how much to spend on welfare it seems to me that we need to avoid falling into two different but equally nasty traps: the trap of encouraging a culture of entitlement and dependency on the one hand, versus creating a culture of indifference and exploitation on the other.
There is plenty of discussion about levels of spending (and this is where party lines fall hardest); but perhaps we need to focus our energies on trying to define exactly who the vulnerable are. If we can find a measure of consensus and wisdom on this we might get beyond the partisan to the root issue of who really needs help and who doesn't.
But it's complex. Dealing with people who abuse the system is an obvious place to start; but let's not assume that everyone is a deliberate slacker. We might agree that the elderly or disabled are worthy of help but what about the man who has a job that doesn't pay his rent; or the homeless sojourner that's escaped atrocities in another country? Are we to deny them our support?
Scripture is tough on both the extremes of indulgence and indifference, telling the idler to consider the ant as an example of hard work; whilst pointing out that Sodom and Gomorrah was destroyed, less for its debauchery but more for being overfed and under-concerned. But it also has a very broad, liberal definition of who the vulnerable are: as well as the widows and orphans, it includes aliens, exploited workers and divorcees in its remit. And the implication is always that our welfare is intimately bound with their welfare; that if we fail in our duty to look out for these people there will be consequences for society.
For practical purposes, someone has to decide where the line falls between those who need help and those who don't; but let's really debate the line and, in the process, keep asking: is our generosity perpetuating rather than solving the problem? Or is our tough love really a hardening of the heart; our frugality a cover for meanness. The Apostle Paul exhorts 'the strong to bear with the failings of the vulnerable,' so let us be sure we know exactly who the vulnerable are.