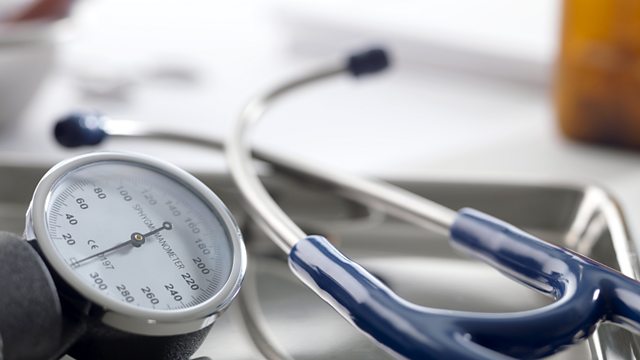 18/07/2012
POLYPILL
Claudia Hammond talks to Professor Sir Nicholas Wald of London's Wolfson Institute about his latest study on the polypill. This is the multi-drug tablet, taken once a day, for the prevention of heart disease and stroke which he proposed conceptually ten years ago. His latest trial is one of several undertaken around the world. The studies have tested various combinations of cholesterol-lowering and blood pressure-reducing drugs – all relatively cheap and used separately by doctors for many years. But the idea is controversial, particularly around the use of the polypill which Nicholas Wald advocates. He argues that it could be taken by everyone above a certain age even if they've not been identified as being at increased risk of cardiovascular disease. Being over 50 years old is the only necessary risk factor to consider, he argues.
Professor Denis Xavier of the St John's Medical College and Research Institute in Bangalore is also an enthusiast of the polypill, at least for people diagnosed by tests to be at increased risk of heart disease or stroke. He's been involved in three trials of the tablet in India and was in London recently to speak at a health seminar organised by the organisation C3 Collaboration for Health.
DIET AND HAIR LOSS IN WOMEN
Claudia also consults John Gray over a question sent to Health Check by listeners in Tanzania and Kenya. Is there a link between the consumption of eggs and hair loss in women? (There isn't.)
CONTRACEPTION IN NIGERIA
BBC Health correspondent Jane Dreaper reports from southern Nigeria on an initiative to improve contraception services to rural areas, where she meets health staff and women seeking family planning in the village of Nassarawa.
(Image: Close up of a sphygmomanometer (blood pressure meter) and stethoscope. Credit: Science Photo Library)
Last on
Sun 22 Jul 2012
06:32

GMT