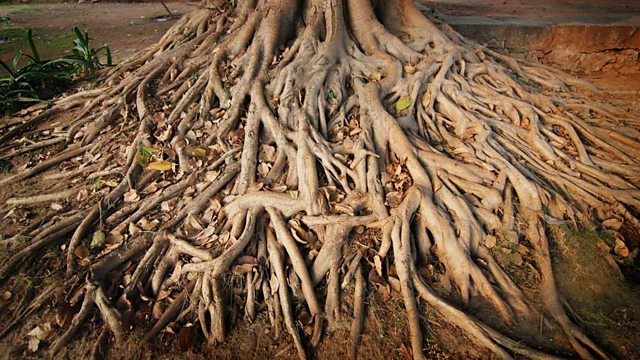 Roots of an Indian Family Tree
Pascale Harter introduces personal insight, analysis and memories from Anu Anand.
In a special essay, Anu recounts travelling to the city of Haridwar and enlisting the help of several Hindu priests or 'pandas' who specialise in genealogy - for she wanted to trace her family tree to its roots.
Along the way, she learned much about modern India and its history, about her own relatives' part in it and about herself.
(Image: The roots of a huge banyan tree. Credit: Thinkstock)
Last on
Thu 12 Jul 2012
03:50

GMT