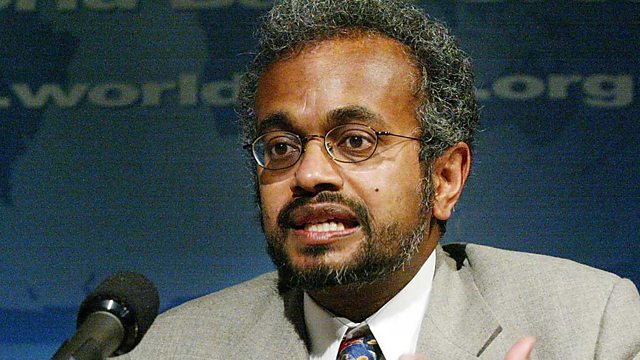 Debt Relief
Does the experience of debt relief in Africa hold lessons for the eurozone? Lesley Curwen talks to Shanta Devarajan, chief economist for the Africa region at the World Bank.
Plus, family lawyer Charlotte Bradley of Kingsley Napley explains how recent banking regulation has made life harder for the ex-wives of bankers, women whose average income may be half a million dollars a year.
And technology commentator Jeremy Wagstaff of Reuters suggests that electronic messaging has liberated us from the tyranny of the telephone.
(Image: Shanta Devarajan in 2002. Credit: Getty Images)
Last on
Wed 11 Jul 2012
11:32

GMT