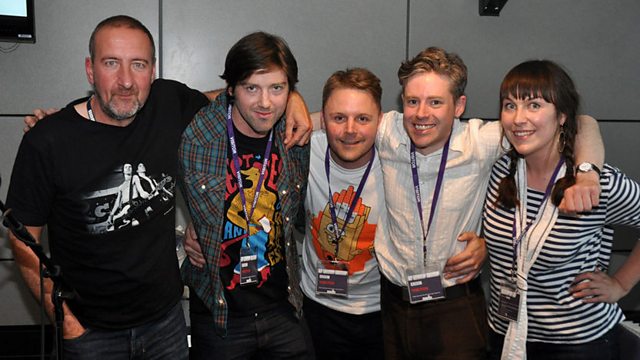 Chips for the Poor - Interview with Marc Riley
Chips for the Poor join Marc Riley in the studio. Marc's been playing their current single Fistula for ages now and loved it so much, he invited them onto the show.
The band is Scott Bradbury on vocals, Michael Garrad on guitar, Clare Tavernor on bass and Ben Strunin on guitar.