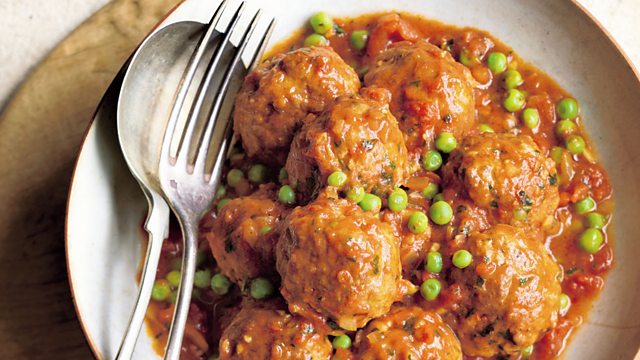 Cook the Perfect...Meatballs with Maria Elia
Inspired by her experience cooking in her Greek Cypriot father's restaurant, Maria Elia always had her heart set on becoming a chef. After a rigorous apprenticeship, Maria took positions in a wide range of restaurants and cookery schools in the UK and abroad including Bangkok's Oriental Cooking School, El Bulli in Spain, London's Delfina restaurant and the Whitechapel Gallery. She is now Executive Chef of Joe's in Kensington. She was voted one of the Top 10 Female Chefs by the Independent.
She joins Jenni to cook her version of the perfect meatballs. A childhood favourite, her version is Cosy Lamb Meatballs, combined with a hint of spice, and gently cooked with Dino's Greek pea and tomato sauce, which she likes to served with mashed potatoes.