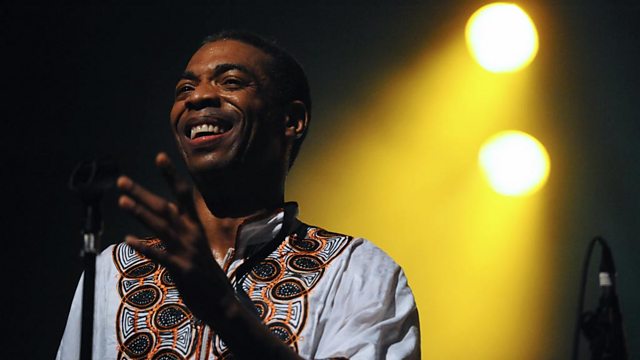 Femi Kuti - Musician and Activist
Zeinab Badawi talks to the musician and political activist Femi Kuti, son of the late, legendary afrobeat pioneer Fela Kuti.
As Africa's most populous nation and one of its biggest oil producers, Nigeria is a giant on the African stage. But in terms of prosperity it has never fulfilled the expectations of its people.
Femi Kuti is a constant thorn in the side of the Nigerian authorities and uses his songs to criticise government and speak up on behalf of the poor and dispossessed.
But with fantastic rates of growth in Nigeria and elsewhere in Africa, is Femi Kuti being overly pessimistic about Nigeria's prospects?
(Image: Femi Kuti performs on the stage in 2008. Credit: Stephane de Sakutin / AFP / Getty Images)
Last on
Tue 10 Jul 2012
01:05

GMT