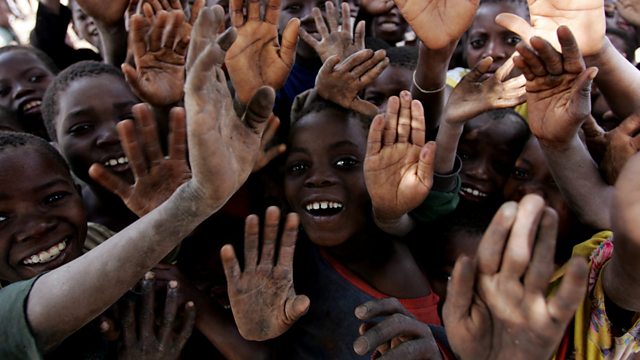 04/07/2012
Health Check comes from the Royal Society's Summer Exhibition in London where Claudia Hammond seeks out experts on the human body.
Claudia discovers why one smoker might develop chronic lung disease while another doesn't and how to predict which young athletes might have suddenly died from undiagnosed heart problems.
Claudia also enters a Laughter Pod and hears what happens in the brain when we hear someone else laughing.
(Image: Children laughing in Mozambique. Credit: Getty Images)
Last on