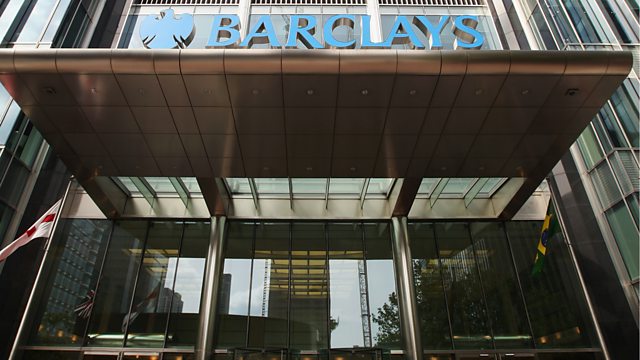 The end of Libor?
If the financial markets are like the Wild West - and the evidence of recent days would certainly seems suggest they are - then Gary Gensler is the sheriff.
Mr Gensler is the man who slapped the vast British bank, Barclay's with a $450 million fine for attempting to rig interest rates.
He's in charge of the Commodities and Futures Trading Commission, the US regulator which initiated the investigation into the activities at Barclay's back in 2008.
But the interest rate Barclays attempted to manipulate - the so-called London Interbank Offered Rate or Libor - is set in - as the name suggests - London. So, Justin Rowlatt asked him why on earth did it took a US regulator to spot a problem in the UK.
The BBC's Economics Editor Stephanie Flanders puts Mr Gensler's comments in a bit of context in particular explaining why the future of Libor itself is now in question.
Plus, Barclay's bank hasn't only come in for criticism about its attempt to rig interest rates. It also came under fire from the British government for its plans to offer a some very aggressive tax avoidance schemes which it subsequently decided to withdraw.
Such schemes suggest that the higher you raise tax rates the more likely people are to try and find ways to avoid paying.
It's a point that was enshrined by the American economist Arthur Laffer in what became known as the Laffer curve - which suggests that as tax rates rise, you may acutally begin to raise less revenue.
Justin Rowlatt conducts a very lively interview with Mr Laffer.
(Image: The Canary Wharf headquarters of Barclays Bank in London. Credit: Getty)
Last on