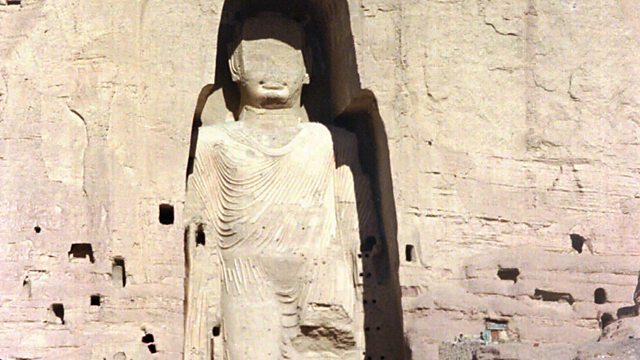 03/07/2012
Extraordinary personal stories from around the world.
Today we meet the German conservationist who is helping to rebuild the giant 6th Century statues of the Buddha which were blown up by the Taliban in Bamiyan in Afghanistan.
We speak to a Yemeni man who lives in London and goes back to experience the hunger and homelessness caused by his country's political chaos.
Plus the blind birdwatcher from Brazil who uses his superior hearing to record hundreds of exotic bird species.
(Image: The 53 meter (175-foot) tall, 2000-year-old Buddha statue located in Bamyan, shown on 28 November 1997. Credit: Associated Press)
Last on