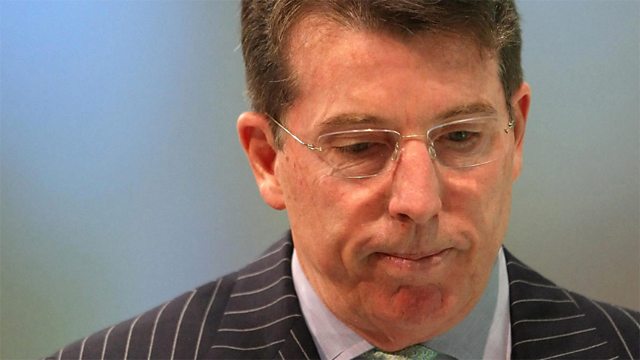 Barclays CEO resigns
Are other banks implicated in the interest rate rigging scandal at Barclays? Lesley Curwen talks to the BBC's economics editor, Stephanie Flanders about the resignation of Barclays CEO, Bob Diamond and the other banks which may be involved.
Former banker Will Hopper, author of 'The Puritan Gift' suggests that many people in banking knew or suspected that these inter-bank lending rates were being manipulated.
Why did they not blow the whistle?
Anhropologist Joris Luyendijk suggests it is the competitive culture of banking that makes bankers reluctant to speak out.
(Image: Bob Diamond in 2010. Credit: Dominic Lipinski / PA Wire)
Last on