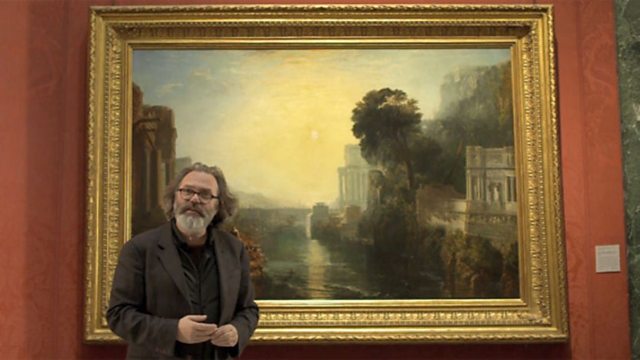 Turner's techniques
Matthew Collings considers the important ideas and influences on Turner which resulted in the radical transformation of what paintings were expected to be.
Turner's painting of Carthage is closely considered for his use of light and reflection in the creation of mood and atmosphere.
Matthew draws attention to Turner's treatment of surfaces and visual metaphors to invoke big ideas and feelings.