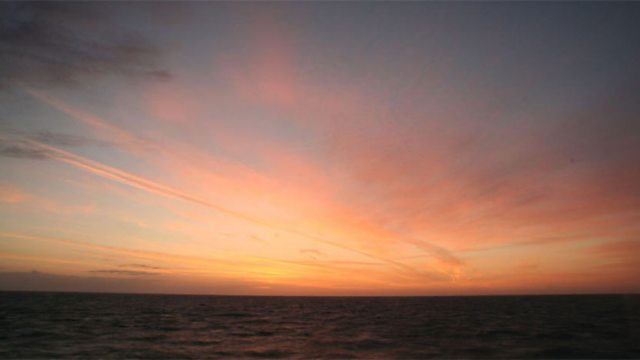 Thought for the Day - Bishop Tom Butler
Good morning. So we now move into the season of disappointment for we have before us in the next month or two a unique programme of international sport; the football Euro 2012 finals start today, the London Olympics start in a few weeks' time, and we also have the normal British Summer fair of Wimbledon and cricket test matches. And we don't have to be much of a sporting prophet or pundit to guess that our competitors are not going to walk away with all the cups and medals. No, we're in for some disappointments.
Why is that our fine athletes, after years of hard training, when the chips are down, in the final rounds of this or that competition fail to produce, aren't they trying hard enough?
On the contrary, according to one sporting psychologist, the problem is that they're trying too hard. What he calls choking happens when the athlete in whatever sport gets so anxious that the mind seizes control over a skill that ought to be delivered subconsciously. Then the neural patways that were last used as a novice come into play rather than the sophisticated skills encoded in the subconscious brain through years of practice. Practice makes perfect provided you don't let the conscious will take over, try too hard and you'll choke.
This explanation of choking, I believe has a wider application than that of sport. Listen to these agonized words from a letter of the Apostle Paul, "I do not understand my own actions, for I do not do the good which I want to do, but I do the very thing which I don't want to do." Well, this disappointing outcome certainly wasn't for lack of trying on the part of Paul, nobody could have been more serious about their religious and public duties. But perhaps, like the choking athlete Paul was trying too hard. This, in effect was his eventual understanding, and it came out of an incident when he was at his lowest ebb. "It was, he wrote as if the Lord said to him, Paul, Paul, my grace is sufficient for you." From that moment he was no less serious about his life and faith, but he relied less on the strength of his own will and more on the grace of God that undergirded his life.
The early sixteenth century theologian, Erasmus, believed that at our best, our striving will co-operates with grace. He'd have made a good athletics coach; he did make a good teacher. For whether we're an elite athlete, a poet or a politician, or just trying to get on with the business of living the best life we can, perhaps we should ease off trying too hard, and trust also in the innate grace, goodness and competence which lie within us. Then there's less chance of us choking.