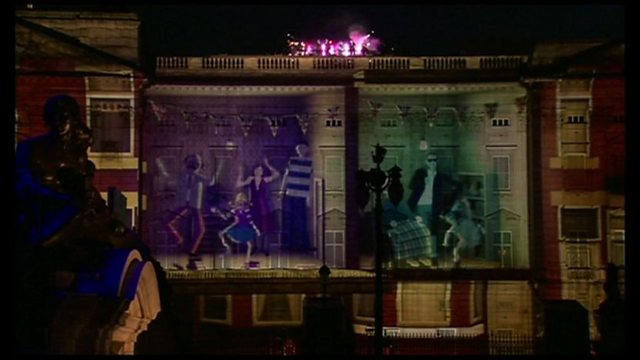 Lighting up the Palace
We talked to Richard Barnett one of the team behind the animation sequences projected onto Buckingham Palace during the Diamond Jubilee concert.
When Madness took to the roof of Buckingham Palace for the Queen's Jubilee concert, his team's spectacular animation sequences were projected on the building.
The palace literally became "Our House" as it was transformed into a terraced street. Later giant hearts came floating down the building for 'It must be love.'
Richard told us about how it was done.