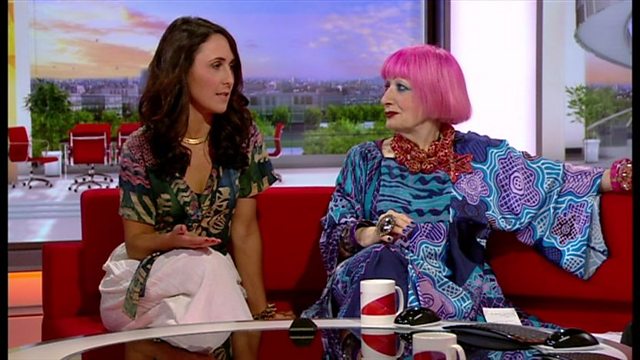 Zandra's helping hand
Zandra Rhodes has astonished us with her daring fashion designs for decades, and she's now passing on her wealth of knowledge and experience to the younger generation.
She's one of a number of celebrities who've teamed up with The Prince's Trust to help tackle youth unemployment. Over the coming weeks and months she'll mentor one of Britain's aspiring designers to become an industry leader of tomorrow.
Zandra and her protégé Susan Burne came in to talk about the scheme.