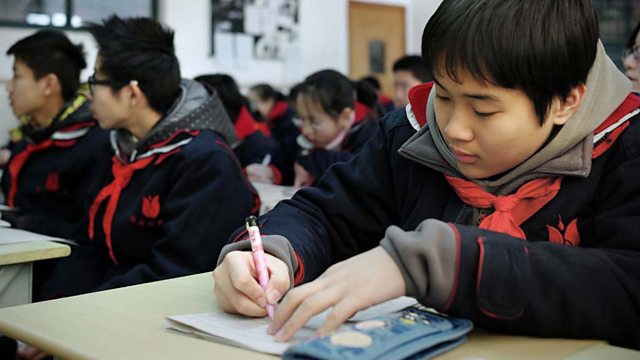 Why are the Chinese so clever?
This week Business Daily is focussing on a business that is at the heart of every economy: the business of education. Every day we'll be running a feature on the knowledge economy.
Today, a country where economic success and educational performance appear to be in lock step: China. Its impressive academic results have caught the attention of policy makers around the world, not least in the West which worries that it is about to lose a new education 'arms race'. In the words of the US President Barack Obama: "Countries that out-educate us today will outperform us tomorrow."
The BBC's John Sudworth reports from Shanghai on whether other economies really have so much to fear from China's school system.
The key international benchmark for educational performance is the so-called 'Pisa' tests - the Programme for International Student Assessment. These tests, held every three years by the Organisation for Economic Co-operation and Development, measure pupils' skills in reading, numeracy and science.
The latest results suggest that China has an education system that is overtaking many Western countries, particularly for pupils from a disadvantaged background.
Justin Rowlatt interviews Andreas Schleicher, the man responsible for these tests, about the secrets of Chinese educational excellence.
Plus: the conventional wisdom is that if you work hard and stay focussed at work you will be rewarded for your efforts. Well forget it, says our regular commentator Lucy Kellaway of the Financial Times.
Today's job market is so flooded with other focussed, hard-working people, the only way to get anywhere today is under the auspices of something bigger, grander and more important than yourself. You need clout, a pedigree. You need, as Lucy says in her letter this week, prestige.
(Image: A schoolboy studying in a Shanghai school. Credit: AFP / Getty Images)
Last on
Mon 25 Jun 2012
11:32

GMT