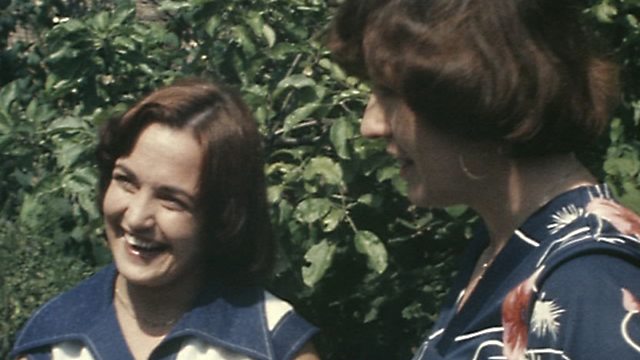 Peace People meet Queen Elizabeth
The founders of the Peace People, Mairead Corrigan and Betty Williams, recall meeting Queen Elizabeth II during her Silver Jubilee visit to NI in 1977.
The tragic deaths of three children in Belfast in August 1976 spawned a mass movement for peace. On 10 August 1976, Anne Maguire was walking along Finaghy Road North in Belfast with her three children when a car plunged into them.
The car's driver, Irish Republican Army member Danny Lennon, had been fatally wounded by a British army patrol which was chasing him. The car plunged into the Maguires, instantly killing six-week-old Andrew, who was in his pram, and his eight-year-old sister, Joanne, who was on her bicycle. Their brother John, just two-and-a-half, died the following day in hospital.
The children's mother Anne was maimed physically and mentally. She took her own life some years later. Anne's sister, Mairead Corrigan, made a grief-stricken appeal on television for peace. Her impassioned call struck a chord with a community traumatised by the Troubles. Within three days of the tragedy the Peace People came into being.
Led by Mairead Corrigan and her friend Betty Williams, the Peace People won attention at home and abroad. The women were soon joined by Belfast journalist, Ciaran McKeown.
In the weeks and months that followed they formed street groups, led marches, campaigned in the United States against IRA fundraising and opened an office in Belfast.
Their efforts to bring peace to Northern Ireland won Mairead Corrigan and Betty Williams the Nobel Prize in 1976.
Featured in...
BBC archive clips of Queen Elizabeth II's visits to Northern Ireland.