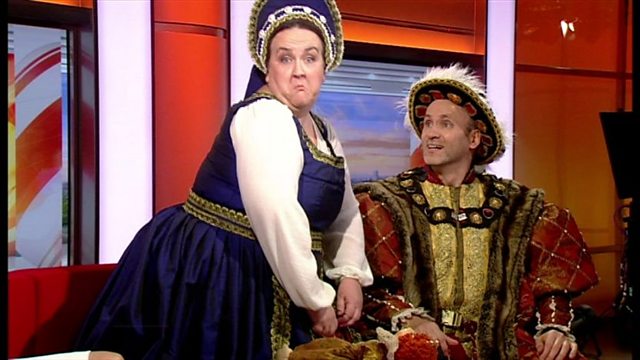 A Jubilee rap
We were joined by 'Henry VIII' and 'Anne Boleyn' from Horrible Histories stage show Barmy Britain who treated us to a great Jubilee rap!
The actors that play Henry and Anne, Neal Foster and Alison Fitzjohn tell us about how the came up with the song and how their stage show is helping to transform the way children learn British history.
You can see Barmy Britain which is now on at the Garrick Theatre in London.