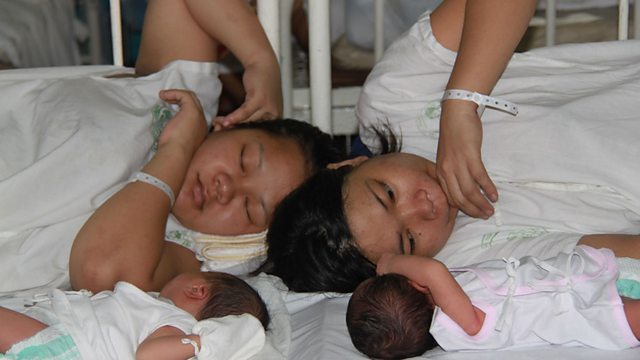 Philippines Contraception
The Philippines has the highest birthrate in South East Asia.
In 1990 there were 60 million Filipinos.
Now there are more than 95 million and the government wants to slow this down.
It has put forward a reproductive health bill that includes a provision to give out free contraception and family planning advice to couples that want it.
But in a country where more than 80% of the population is Catholic the bill is facing fierce opposition from the Church.
This will be the fourth time a family planning proposal has been put forward.
The other three times the Church and its political allies managed to block the plans from ever becoming law.
But supporters of the bill hope that this time the situation will be different.
In the past, the sitting president was either against contraception or tried to abstain from such a controversial debate.
Now President Benigno Aquino is one of the main backers of the current bill.
Kate McGeown reports for Assignment from the Philippines on how the reproductive health bill is dividing Church and state.
(Image: Two new mothers at Jose Fabella Hospital.)
Last on
Sat 23 Jun 2012
21:05

GMT