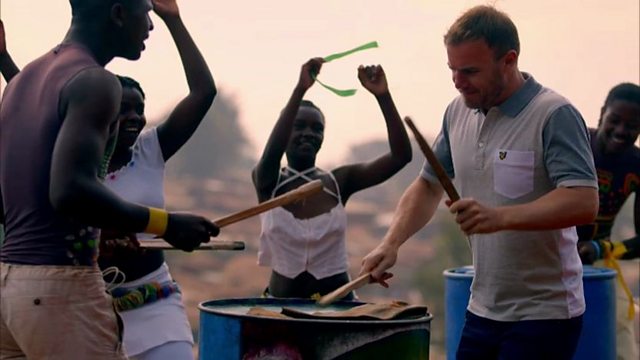 Gary Barlow visits a Nairobi Slum
Gary Barlow is on a mission to record a special song to celebrate the Queen's Diamond Jubilee. He writes the melody with Lord Lloyd Webber, but he wants performers from around the Commonwealth to play on it.
Gary visits a Nairobi slum and is enchanted as he watches a drum performance by people living there. A young boy, Michael, tells his story and why he loves music.