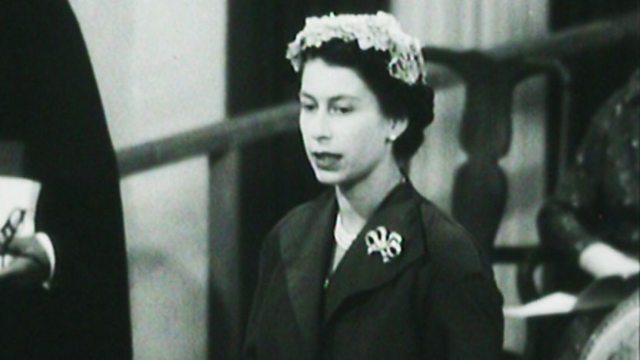 Royal Tour of Wales: Aberystwyth, 1955
This BBC archive clip follows Queen Elizabeth II and the Duke of Edinburgh as they visit Aberystwyth on the third day of the 1955 royal tour. This clip features The Queen at the University College Wales and the National Library of Wales where she gives a speech focusing on royal interest in Welsh literature and links between the royal family and the library.
First broadcast : 8 August, 1955.