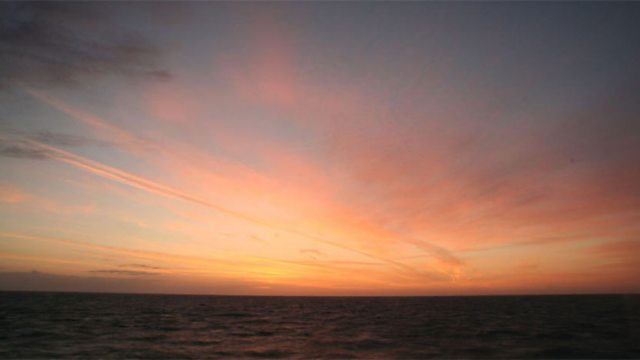 Thought for the Day - Rev Rob Marshall
Good morning.
How do you choose your battles? – as the old saying goes? What motivates you, captures your sense of justice, reason or conscience?
Whenever I read or listen to news stories reflecting individual creativity, bravery or endurance I find I am usually asking myself the question – why? Who or what is guiding these people?
Take Chen Guangcheng for instance, the blind Chinese dissident who in a bold and brave interview this week observed that it is in people's nature "to want to stop evil and embrace good". It's extremely brave, isn't it?, to say that in one country whilst your family is being intimidated in another?
And then there are all those pre-Olympic interviews which leave my twice weekly trips to the gym sounding rather pathetic: like Jessica Ennis this week building up to the Hept-athalon event this summer observing: "It's alright once you start. But beforehand it's just the not knowing how it's all going to pan out. The unknown makes me a little bit nervous".
And what about all those creative movie directors ? Wes Anderson, has been reflecting this week, for instance, on his latest film Moonrise Kingdom and talks about how humans easily create small worlds in which big things happen: we live in "intensely personal space" where we define ourselves "through shared visions and actions."
Human beings, it seems, consciously decide to be creative or campaigning for a whole variety of reasons.
This weekend is the weekend when Christians celebrate Who or What guides them through the choppy waters of human life. What's better known as Whit Sunday, the Feast of Pentecost, recalls those early apostles left alone after Jesus' Ascension suddenly visited by, what's described in the Greek text of the Acts of the Apostles as the pneuma, the Spirit, of God.
Their future direction suddenly all made sense. Jesus had been baptised by John the Baptist not by water but by the same spirit which now visited these petrified disciples locked in their room. They were filled with the spirit. Confidence returned. They found expression to the point of sounding drunk. They were able to open their door and to face the rampant cynicism swirling around the rumour of Jesus of Nazareth and suddenly to rise to the challenge.
Describing what motivates or guides human beings is usually extremely personal; implicit rather than explicit. Human nature, it would seem, is ultimately motivated to put dreams into reality and faith can play a part.