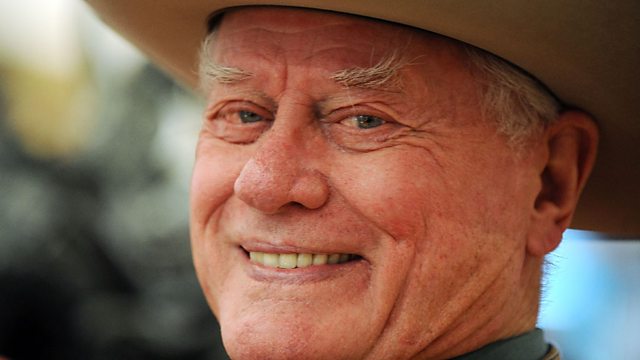 17/06/2012
The best of the world's arts, film, music and literature brought to you every day. Presented by Harriett Gilbert
Dallas
Dallas is back on American TV screens. Will the new version match up to the drama of who shot JR?
Robert Wilonsky from the Dallas Morning news reviews.
Picture shows Larry Hagman
Photo: Gabriel Bouys
Inhotim Park
Paulo Cabral visits Inhotim Park - a massive open air arts space in the Brazilian countryside set up by the mining millionaire Bernado Paz as a "Disneyland" for
contemporary art lovers
Commonwealth Writers
We meet the winners of the Commonwealth Book Prize and Short Story Prize and former winner Chimamanda Ngozi Adichie discusses the value of such awards.
Shehan Karunatilaka from Sri Lanka won the Book Prize for his novel Chinaman: The Legend of Pradeep Mathew
Emma Martin from New Zealand won the Short Story Prize
Carlos Gamerro
Argentine novelist Carlos Gamerro discusses The Islands, his book about a Malvinas war veteran who is forced to undertake a crime investigation for a rich, powerful and brutal businessman.
Maria Noel and Laureana Toledo
What, if anything, is Latin American Art? As this year's PINTA brings an international gathering of artists to London, we hear the view from Argentina and Mexico.
Rock of Ages
Tom Cruise sings an '80s soundtrack in the film version of the musical set on Sunset Strip in LA. Lizo Mzimba reviews.
CD Roundup
It's a week full of delicious R+B releases and Jacqueline Springer will be reviewing Bobby Womack, Azealia Banks and Usher.
Last on
Mon 18 Jun 2012
03:05

GMT