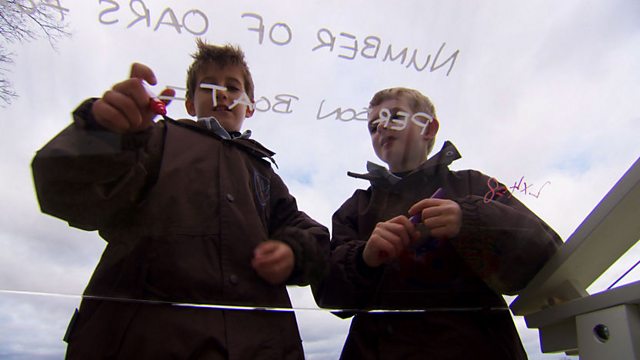 Rowing multiplication challenge
Two rowing-mad schoolchildren are taken to Bisham Abbey. They meet Olympic sculler Anna Watkins, and are set a maths challenge related to rowing.
Using a real rowing boat to help them, the challenge is to work out how many oars a four person crew need if they have two each. Having completed the challenge, the two children are presented with medals by Anna.