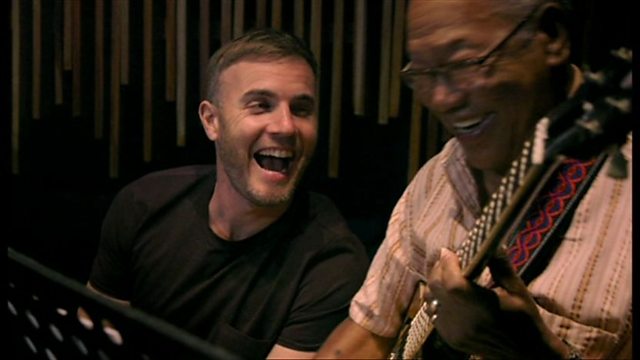 Gary Barlow on Sing and Take That rumours
Gary Barlow joined us to talk about official jubilee record 'Sing'.
With a cheeky grin, when we asked if Take That might perform at the Olympics – Gary wouldn't go quite so far to confirm it….. but he didn't deny it either!
The official Diamond Jubilee song, 'Sing' is out on Monday and the documentary on how the song was made 'Gary Barlow: On Her Majesty's Service' is on BBC One on Sunday 3rd June. The Diamond Jubilee Concert will be broadcast the very next day live on BBC ONE and Radio 2 from 7.30pm.