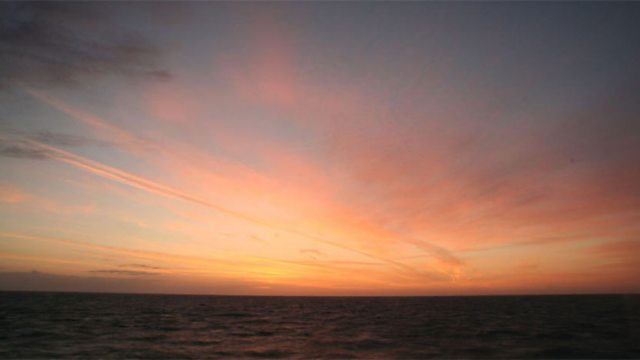 Thought for the Day - Rev Dr Michael Banner
Good morning.
The Report published on Monday by the Church Urban Fund makes troubling reading even in a time of general austerity. It details vast inequalities between different areas of the country and highlights real deprivation: in the least affluent areas, for example, more than 60% of children and pensioners live in poverty (10 times the number in some communities), and in those same deprived areas, life expectancy can be as low as 66, 20 years lower than elsewhere. For the elderly, in particular, in these deprived districts there is a harsh double whammy – if you beat the odds and elude the grim reaper beyond 66, your extra years are likely to be poor. But even this data doesn't capture the full bleakness of old age – since many will also share in the loneliness which is commonly the lot of the elderly, whatever their socio-economic status.
Tales of those who die alone and remain undiscovered for months on end in the loneliness of our modern cities, capture headlines from time to time. But no headlines are awarded to the far more emblematic and everyday occurrence of that stark indicator of the isolation of many of the elderly from social life, and that is their eating alone, day after day.
The shared meal, with its customs and conventions, is one of the great signs of the human transformation of the merely biological into the cultural and social. We humans, as against other animals, have converted the purely functional taking of fuel into an opportunity for affirming and enhancing our life together. We sit down to eat with one another – not simply at the same time as one another – and as we do so, we strengthen and celebrate our social ties. Nothing signals the fall away from the social for our elderly more than their falling out the fellowship of shared eating, and their thereby being returned to our primate past when we were solitary feeders.
Christianity has at its heart a rite, in which bread and wine is shared round a single table open to all. Rites and rituals, at least living ones, are not empty – they are in fact a way of performing or enacting how things ought to be for the sake of exerting pressure on how things are. And that rite of communion holds up to our imaginations an ideal social form in which no one is denied fellowship and solidarity.
The problem of the impoverished existence of many of our elderly may only be solved fully by policies and initiatives at a high level and so beyond our immediate power or influence. It is nonetheless open to most of us to do one thing which that central Christian rite commends –share a meal with someone near you who lives alone.