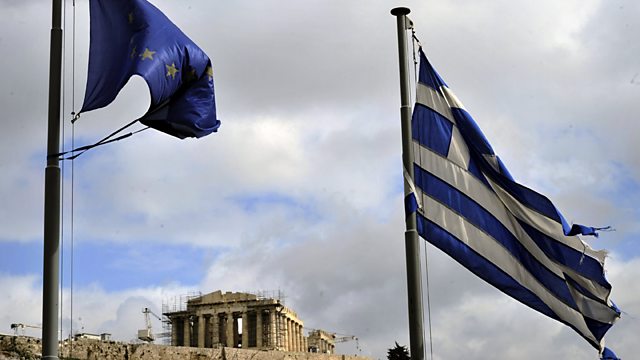 Preparing for Eurogeddon
Europe thinks the unthinkable - what happens if the Eurozone splits?
If Greece left the single currency, how would it go about it? What would happen to the banking sector, how would a new currency be put in place, and could the Euro itself survive?
Chris Bowlby runs through some of the possible scenarios.
(Image: Torn EU and Greek flags flutter in Athens. Credit: AFP / Getty Images)
Last on
Wed 13 Jun 2012
11:32

GMT