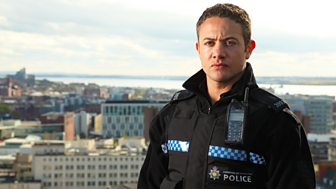 Good Cop
Drama series about a beat cop whose his life changes forever when his best friend and colleague is attacked
On iPlayer
This programme is not currently available on BBC iPlayer
On TV
There are no upcoming broadcasts of this programme
Last on
Sat 20 Oct 2012 02:00
BBC One
Stephen talks about playing Noel Finch and what drew him to the role.

Creating the cinematic feel with director, producer and executive producer.

Sav knocks on a door and has no concrete idea of what lies behind it.
Why Tricky's Armies was the perfect title music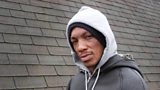 Producer Rebecca Hodgson: "We always felt we were making something special with Good Cop. It was difficult to imagine how we could match that with our title sequence. In the end the visuals and the music came together at the same time.

Title designers Momoco devised the pictures, with the brief of the lone man in the busy city, and we began the search for a track that could go with them. Our music supervisor Iain Cooke gave us a variety of suggestions, but when I sat with our executive producer Jessica Pope and first listened to Armies, we were immediately sold. The music has a cool, urban and modern feel. The lyrics are poetic, open to different and personal interpretation. But for us, they talked about the pain and pleasure of owning a gun and the terrifying immediacy of killing someone. The song doesn't glorify violence. It is emotional but with a very contemporary feel."