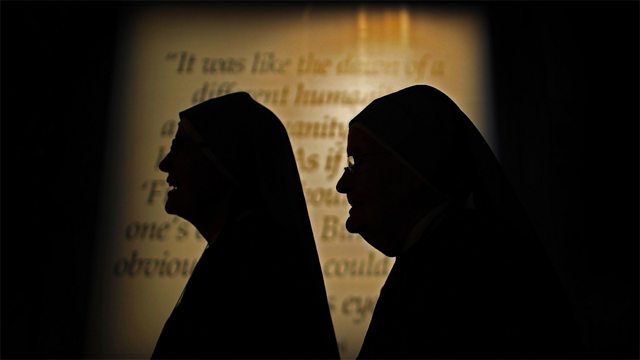 Ireland and Germany
Insight, wit and analysis from BBC correspondents, journalists and writers across the globe. Introduced by Pascale Harter. In today's edition:
Keep the faith, change the Church?
This week in Dublin, thousands of Catholics from around the world are gathering to discuss doctrine. Many of them will be hoping that the 50th International Eucharistic Congress will breathe new life into the Catholic Church after recent crises.
While 'cradle Catholics' are still marking important milestones in their lives in Church, some surveys have shown a majority drifting away from some beliefs central to the faith.
Andy Martin has found there are some Catholics, not least in the host nation of Ireland who passionately disagree about whether their church should be opening up or cracking down.
Where everybody knows your name (if you're an airline attendant)
Fiasco is an Italian word, but it's been making daily appearances in German newspapers ever since the opening of Berlin's new airport was postponed for the second time. It was intended to be Europe's most modern air terminal - and meant to open on 3 June - but a host of problems forced a delay until next March. That means the German capital's two existing airports will be in use for another nine months.
Alexa Dvorson, who's long had a soft spot for the older Tegel airport, is one of many travelers who take a guilty pleasure in the news.
(Image: Two nuns in front of a religious artwork at the 5Oth Eucharistic Congress in Dublin. Credit: Julien Behal / PA Wire)
Last on
Wed 13 Jun 2012
00:50

GMT