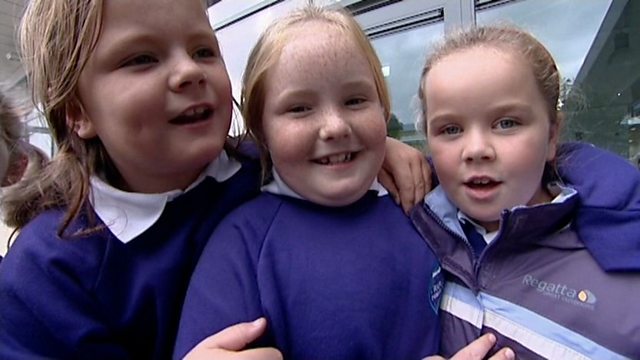 Making a big noise in a wee place
Documentary following the work of Sistema Scotland in bringing music teaching to the youngsters of Stirling's Raploch estate. Adopting the model pioneered by Il Sistema in Venezuela, the Big Noise team hope to focus young minds through music. In this clip we hear from the children's parents.
For a year, the children of Raploch, a council estate in Stirling, have been at the heart of an experiment. They have been taught to play classical stringed instruments in an attempt to transform their lives.
The idea comes from Venezuela where many thousands of children from poor backgrounds have benefited from free tuition and some have gone on to join world-class orchestras.
This heart-warming film follows six professional musicians charged with introducing dozens of freedom-loving kids to the discipline of making music as they create a brand new orchestra.