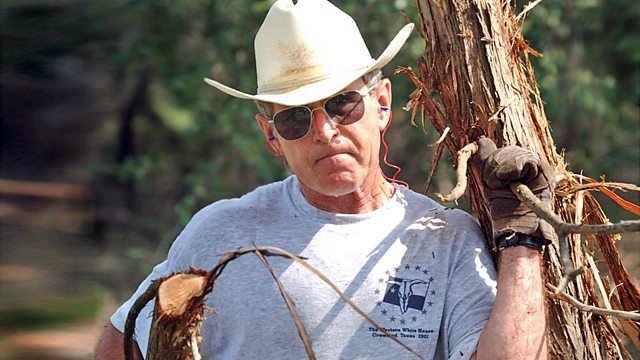 President Bush II has never been busier, 2002
Listen in pop-out player
Alistair Cooke reflects on President George Bush's recent holiday and considers the workload of "the most powerful man in the world" with reference to the Iraq crisis.
Last on
The various legal issues underlying the failure to elect a new President.

Justin Webb explores what the primaries tell us about the state of the right in the US.
Featured in...
The 9/11 attacks and the US's "war on terror" defined George W Bush's first term.

Alistair Cooke reports on presidents – FDR, Truman, JFK, LBJ, Nixon, Ford, Carter, Reagan…