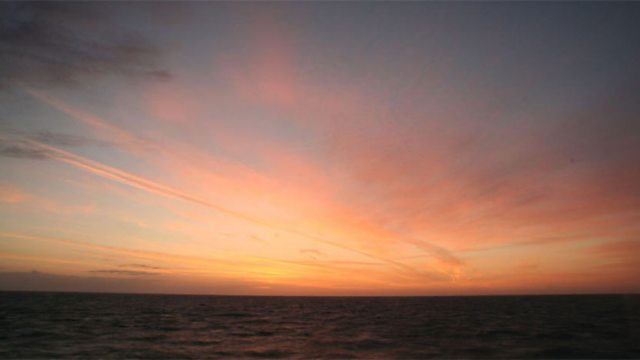 Thought for the Day - Rev Rob Marshall
Good morning
What does the Olympic torch really represent? It has, just less than an hour ago, begun its long journey from Land's End to the Olympic Stadium in Stratford where, from July 27th, it will burn throughout London 2012.
Isn't it really astonishing that hundreds of thousands of people are expected to line its route and turn out to witness the passing by of a simple torch?
It was the daring theft of fire from Zeus by Prometheus which is the origin of this hugely symbolic flame. In Ancient Greece light was revered. It represented the ethically pleasing in contrast to the darkness of perpetual misdeeds. The early torch relays were cultic venerations of the gods: symbols of faith and hope in a dark world.
But the light soon became more than just a symbol. The emphasis was put by the Gnostics (in the early Christian period) on the choice offered to everyone: light and darkness were regarded as hostile powers with the emphasis on both hostile and power. There was a real battle raging between light and darkness. The clash was perceived as being capable of eating up the soul.
In the Dead Sea Scrolls [from the first century AD] it is suggested that the battle between light and darkness was no mere background noise. The Essene community regarded the dawn of each new day as bringing about a resumption of what was a daily conflict between the sons of darkness and the sons of light. It was not going to be an easy race - to run or to win!
Lord Coe, in a rain-drenched Athens before the torch was handed over to The Princess Royal said that the story of the torch in Britain would be the story of those chosen to carry the torch.
In other words let's not forget that of course large crowds will turn out because of the torch itself, but they will also gather to see and support those who have been chosen to carry the light. 8000 people representing just about every age, race, faith and background – each of them with a unique story to tell.
These Olympic torch bearers represent just about the sum total of the choices and challenges most human beings have to face. The duel between truth and falsehood is a daily one. And in the Christian faith it has always been the example and witness of others who have gone before, those who provide insights and clues as to how to follow the light, which has been a source of inspiration.
Which is why I believe that it will be in the faces, in the hands and feet, as well as in the spirit, of those chosen to carry the Olympic torch, that the wider honour and benefits of offering hospitality to elite athletes from around the world at this summer's London Olympics, will actually be revealed.