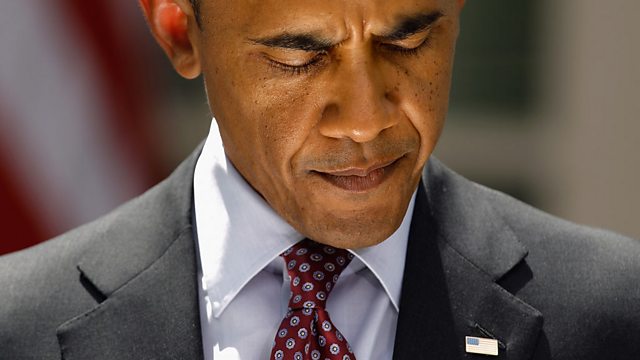 The President vs The Church
Matt Wells travels to Capitol Hill to hear whether America's Catholics - who make up around a quarter of the electorate - will follow their 'Catholic conscience'; he will ask why President Obama has gambled with the vote of such a huge number of people or whether the church has got it wrong and Catholic voters won't necessarily go with the advice of the church when it comes to casting their vote.
In a recent questionnaire, 98% of Catholic women admit they use birth control.
As the church gears up to launch a 'Fortnight of Freedom' to counter this attack on their liberty, Matt Wells examines the Catholic vote, which traditionally has been Democrat and how, with the increasing influence of conservative, evangelical Hispanics, Catholics could turn against Barack Obama and de-rail his return journey to the White House.
(Image: Barack Obama. Credit: Getty Images)
Last on
Sun 17 Jun 2012
19:32

GMT