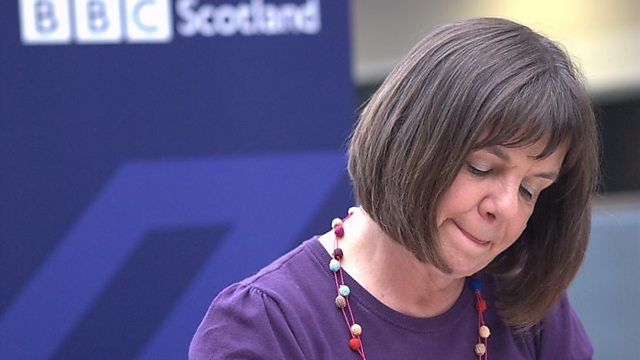 Julia Donaldson
Julia Donaldson acts out her stories and sings her songs, with help from the audience and from a very special guest. Recorded live at Pacific Quay in Glasgow.
About Julia Donaldson
Julia and the Gruffalo visited BBC Scotland in May 2010 and the video shows the fun we all had that day! Julia is best-known for her book The Gruffalo, illustrated by Axel Scheffler, which has sold over 4 million copies and was adapted for BBC One last Christmas. While working as a singer/songwriter, one of Julia's songs A Squash and a Squeeze was turned into a book which set her off on a career as an author. Since then she's published over 20 books including Running on the Cracks, a novel for teenagers, and Tiddler, the most borrowed book in Scottish libraries in 2009. Julia lives in Glasgow and has just had Zog published, a dragon story, co writen with Axel Scheffler. The illustrator is award-winning Emily Gravett.