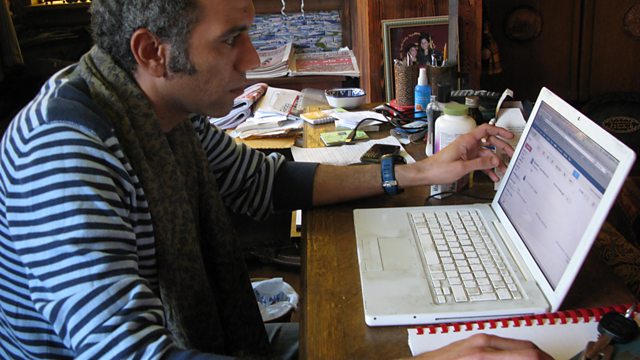 Egypt's Secret Police Files
In March of this year hundreds of activists stormed Egypt's state security buildings.
They wanted to prevent the shredding of secret files gathered under the 30-year rule of President Hosni Mubarak.
The files contained details of people who were deemed to be a threat to state security - many of whom, say the activists - were arrested and tortured.
For Assignment, Helena Merriman goes on the trail of the secret files to find out the stories of those whose names were listed in them and to find out whether the files - now in the possession of the new state security police - will ever be made public.
(Image: Activist Hossam el-Hamawalay uploading secret files he discovered to his blog)
Last on