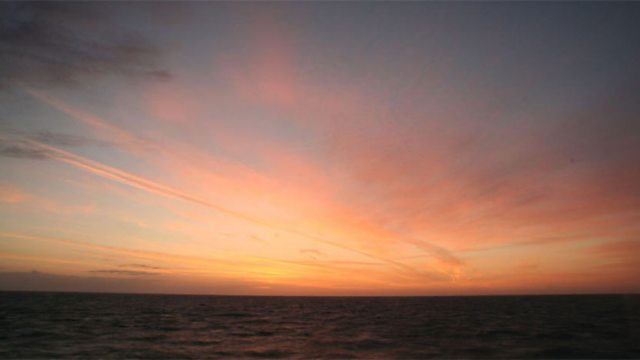 Thought for the Day - Rev Lucy Winkett
When I walk my dog early in the morning in the park, there are very few other people about. A few joggers, other dog walkers, the odd party goers recovering from a heavy night.
On Sunday morning though, I found myself surrounded by 15,000 people in pink who had taken part in a moonlit marathon walk in aid of a breast cancer charity. For me, it was the beginning of my day; for them it was the end of an arduous but by the looks of it enjoyable fund raising walk through the night. The sense of solidarity was palpable; women and men congratulating each other, relieved, emotional, some with the picture or the name of the person they were remembering on their tee-shirts.
Coming together and doing something is a powerful way of facing some of life's toughest circumstances. In the midst of illness, bereavement, addiction or debt, meeting others and communicating with them about how it feels, what it's like, for many is a step forward in a situation that is frightening and debilitating.
In the current economic circumstances, painful stories are emerging about people feeling acutely lonely against a high background count of anxiety about how to pay the next bill; hearing endless worrying news about Greek debt, banks not lending enough to small businesses and the stubbornly rising youth unemployment that threatens a European generation. The solidarity provided by food banks, debt counselling groups and night shelters in these circumstances can be a lifeline when you realise it's not just you.
But today Christians face another equally profound truth; that while of course we are interdependent on one another and on the planet's resources; while we unavoidably live in community, there is always a part of us that lives inside, alone. Today is Ascension Day; the poetic, sometimes comically portrayed way that the Bible has of saying that Jesus of Nazareth doesn't stay around forever – but leaves; leaves his companions to get on with it, with all their misunderstandings and inexperience. That small group of men and women changed the world.
There is a paradox about Ascension Day which is to say that one of the most powerful ways of combating the loneliness of isolation is to make our peace with the fact that we are, in common with everyone else, alone. There are unfathomable depths within you and me; wisdom that has come with the years, resilience that has grown with our experience. It may seem unrealistic to talk about hopeful determination when there is so much to feel anxious about. But Ascension Day suggests that it is possible to find when we have made our peace with God in the reality that we live together alone.