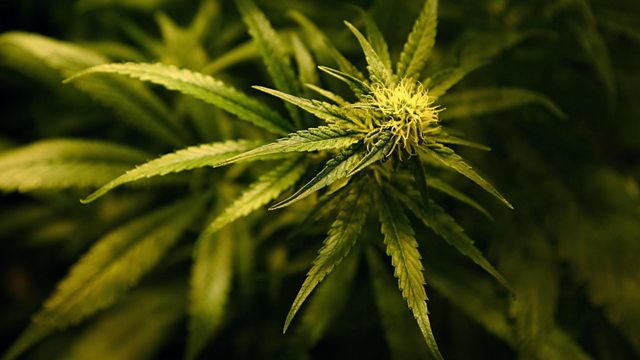 06/06/2012
CUPID CLINICAL TRIAL RESULTS
Multiple Sclerosis is a serious neurological condition that damages the myelin sheath of the nervous system, causing symptoms such as pain, numbness and blurred vision.
There is currently no cure for MS, however one way to help alleviate the symptoms is to use a medical version of cannabis. Its main active ingredient THC, has been shown to help with pain, stiffness and muscle spasms.
The results of this clinical trial which proved that cannabis can help with symptom amelioration and experimental evidence from laboratories suggested that cannabinoids might help to protect nerve cells from damage and thus slow the progression of the disease. So in 2008, another major clinical trial called CUPID, or Cannabinoid Use in Progressive Inflammatory brain Disease, began.
Professor John Zajicek, from the Peninsula College of Medicine and Dentistry, presented the results of the CUPID trial at the Association of British Neurologists last week.
HEALTH MYTH – DOES SUNBURN FADE INTO A TAN?
True or false; if you get sunburnt, does the burn fade into a tan a few days later? Tony Bewley, Consultant Dermatologist at Barts and London Hospitals, provides the answer.
INTEGRATED MEDICINE IN ECUADOR
In many countries around the world, traditional medicine is slowly disappearing as it is being replaced by modern medicine.
But despite a lack of controlled trials, many people still believe in treatment given by traditional healers and it can be much cheaper than seeing a Western doctor. So in some countries indigenous medicine is still very much alive.
In the Andean highlands of Ecuador, there is one hospital where the two forms of medicine work side by side. Every patient has basic medical tests, but provided the condition is minor, those who prefer can see an Andean medicine man instead of a modern doctor. The BBC's Irene Caselli reports.
3D BODY SCANNERS & EATING DISORDERS
People with eating disorders often have a distorted view of their own bodies. Researchers at Robert Gordon University in Aberdeen are now using 3D body scanners to test whether giving this accurate feedback of body shape could help in the treatment of life-threatening illnesses like anorexia and bulimia.
Dr Arthur Stewart, from the Centre for Obesity Research and Epidemiology at Robert Gordon University in Scotland, has just completed the initial research.
(Image: A cannabis plant. Credit: Press Association)
Last on
Sun 10 Jun 2012
13:32

GMT