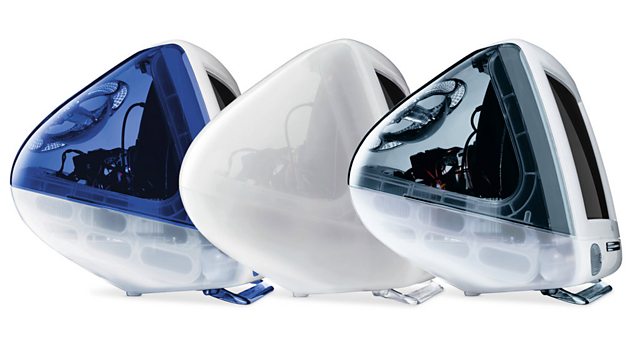 The Secret of Apple's success
The man who put the i into iMac, Apple's former advertising director Ken Segall, has written a new book. Insanely Simple reveals some of the business secrets behind the world's favourite gadget-maker. Segall joins us and states his belief that the company has continued to create great experiences for users without becoming "evil" in the process.
Reuters' Asia Technology correspondent Jeremy Wagstaffe discusses Samsung's recent success and reflects on the need for all ambitious tech firms to copy Apple in trying to own the whole nine yards of hardware, software and online stores.
Also, will Spanish bank debt bring down the entire eurozone? Or is the pain in Spain now mainly on the wane? We get the thoughts of the leading Spanish economist, Pedro Schwartz.
(Image: iMacs in 2001. Credit: Getty Images)
Last on