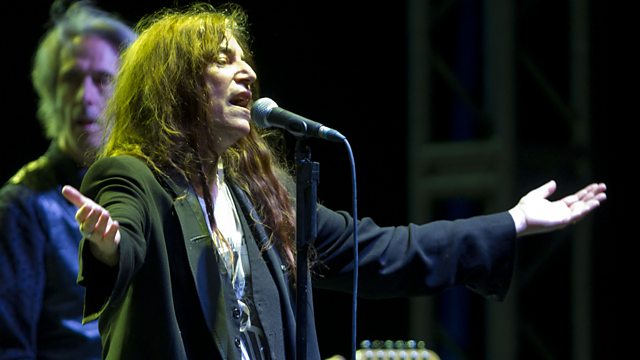 04/06/2012
The best of the world's arts, film, music and literature brought to you every day.
Sarfraz Manzoor talks to Patti Smith, the iconic American singer-songwriter.
A poet and photographer as well as a singer - who started her recording career with the highly influential album Horses in 1975 - talks about her new 11th studio album Banga (which features guests including Johnny Depp, Television's Tom Verlaine and her two adult children, Jackson and Jesse Paris).
She also discusses her European influences, her love of William Blake books and Jean-Luc Godard films (she appears in his 2010 film Film Socialisme), her fondness for elegies, her work ethics and her definition of success.
Patti Smith is touring throughout Europe this summer.
Banga is out now.
(Image: US rock singer Patti Smith performs during her concert in Mexico City, 5 May 2012. Background at left is guitarist Lenny Kaye. Credit: AP Photo/Eduardo Verdugo)
Last on