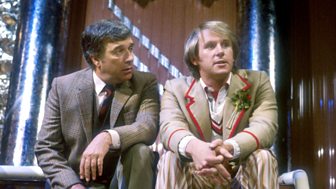 Mawdryn Undead
The Black Guardian employs Turlough to kill the Doctor. On a spaceship, Mawdryn seeks rebirth after a failed attempt to steal the secrets of Time Lords' power of regeneration.
On iPlayer
This programme is not currently available on BBC iPlayer
On TV
There are no upcoming broadcasts of this programme
Last on
Wed 9 Feb 1983 18:45
BBC One
Programme Documents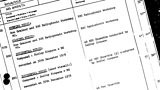 Much of the original paperwork for the production of Doctor Who survives. This includes the
Programme as Broadcast documents (PasBs)
that detail information ranging from running orders to cast lists and music.
The surviving PasBs were working documents and are not preserved in a pristine condition. So, expect hand-written notes scrawled across the paperwork and similar indications of authenticity. We think they provide a fascinating insight into the history of Doctor Who and we hope you agree… Enjoy!