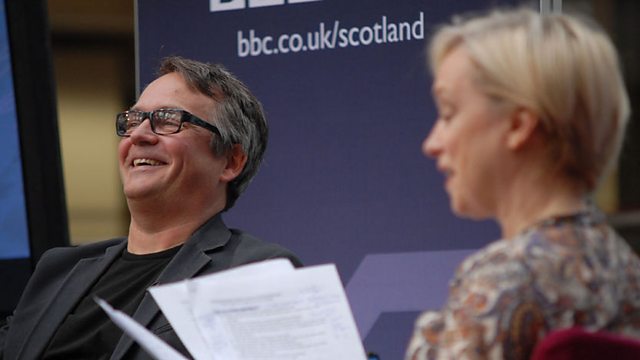 Charlie Higson
Charlie Higson talks about zombies and writing, and reads from his latest book, The Dead. He also answer questions from school children. Recorded live at Pacific Quay in Glasgow.
About Charlie Higson
Charlie Higson is a successful actor, comedian and writer for television and radio, but has been writing books for children since 2005. The Young Bond series started with SilverFin and was followed by Blood Fever, Double or Die, Hurricane Gold and By Royal Command. The books have sold over a million copies in the UK and have been translated into 24 different languages. Charlie has always been a fan of 70s and 80s horror films and while at university he studied gothic literature, a course on horror films and wrote a dissertation on the director David Cronenberg. This obsession has borne fruit in his latest book The Enemy and his most recent release The Dead. His television successes include Saturday Live, The Smell of Reeves and Mortimer, Shooting Stars andThe Fast Show.