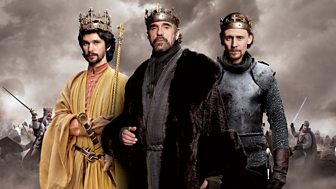 The Hollow Crown
Adaptations of Shakespeare's History Plays, Richard II, Henry IV parts 1 & 2, and Henry V
On iPlayer
This programme is not currently available on BBC iPlayer
On TV
There are no upcoming broadcasts of this programme
Last on
Sat 29 Dec 2012 23:45
BBC HD
Henry IV and Henry V: Costume Designer Annie Symons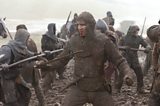 "I looked at football hooligans, the way they move and wear colours. We thought about war as sport which it definitively was in the age of chivalry."
Costume Designer Annie Symons discusses the creative and practical process of clothing the cast.
London 2012 - One Extraordinary Year

The BBC's home of 2012: Latest Olympic and Paralympic news, sport, culture, torch relay, video and audio.
BBC 2012 Homepage