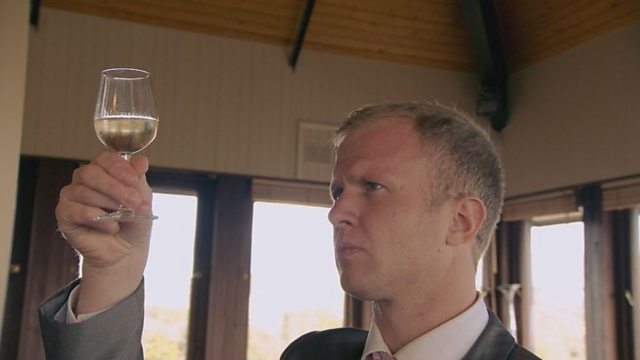 Episode 9 Preview: Tom & Adam wine tasting
This week the candidates must come up with marketing campaigns to promote English sparkling wine. On Phoenix, Project Manager Tom and Adam head to a vineyard to learn more about the product.
There, they learn more about the wine, including smelling it, tasting it and how to hold it. Adam admits he is out of his depth but still tries to get involved. Offering his observation on the taste of the wine, Adam compares it to "Christmas cake", much to the amusement of Karren Brady.