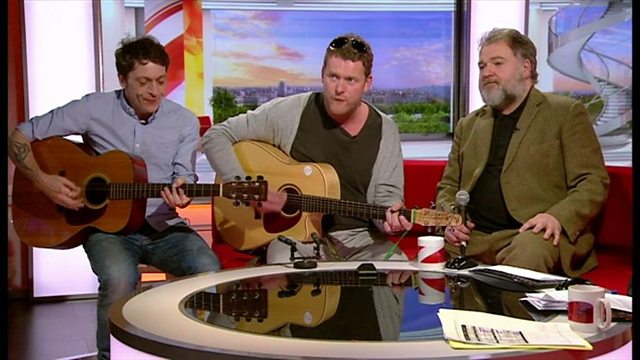 The return of Dodgy
Nigel, Andy and Mathew from Dodgy were here to tell us about their comeback.
They had some great 'Britpop' hits with singles such as 'Good Enough' and 'Staying out for the Summer.
They played us out today with a great version of 'Good Enough' in the studio.