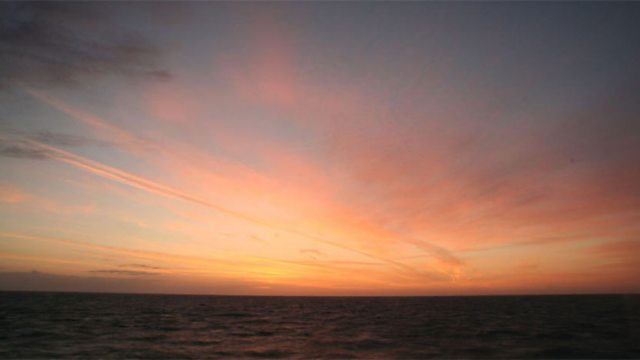 Thought for the Day - Brian Draper
This time last Sunday, 36,000 people were limbering up for the London Marathon. Perhaps you were one of them; chances are, at least, you knew someone who was, and had sponsored them for a pound or two a mile.
I felt so proud of my brother, who was running, in memory of Shannon, a promising teenage athlete he knew, who collapsed and died in a race last year.
If you didn't know someone in the marathon, you may well have seen some of the inspiring pictures on TV, of ordinary people pushing themselves to the limit, usually in the name of a good cause, or in memory of a loved one.
And that's surely what makes it such an unusual and moving communal event - it's become a public ritual these days, as much about the spirit as the body - which perhaps helps to explain why there's been such a strong reaction following the death of Claire Squires, who collapsed in the final mile last week.
As we now know, Claire was hoping to raise £500 or so for the Samaritans, as well as running in memory of her brother who died 10 years ago. But her £500 is now, wonderfully, approaching a million, as people continue donating.
I'm sure there are many reasons why the public has responded so generously, and yes, the fact that she was young and pretty is probably one of them. But respond people have, which says something positive, I think, about our desire and capacity to do something when stories about people we haven't even met seem to touch us at a deeper level than we can manage to articulate.
The Christian poet and priest John O'Donohue talks about "overhearing ourselves", and times like this are a chance to stop, and to notice why and how we might feel moved. The link between reflection and action is important to establish, if we're to respond well, when we're stirred by anything we see or read about.
'Action expresses priorities", as Gandhi said.
It's hard, in our more secular age, to know quite how to respond when Spirit moves us, and perhaps each individual donation is a bit like lighting a candle in church, a token act, an offering that represents something precious that we can't put into words.
Another response is to pray. And we saw this when Fabrice Muamba collapsed on the football pitch, and the headlines and the t-shirts and the banners all read, "Pray for Muamba".
We can pray for Claire's family. And we can give. Beyond that, I'm trying to overhear myself - why and how I feel as proud right now of Claire as I do my own brother, and what I can do, as a Spirited response to clearly a spirited lady.