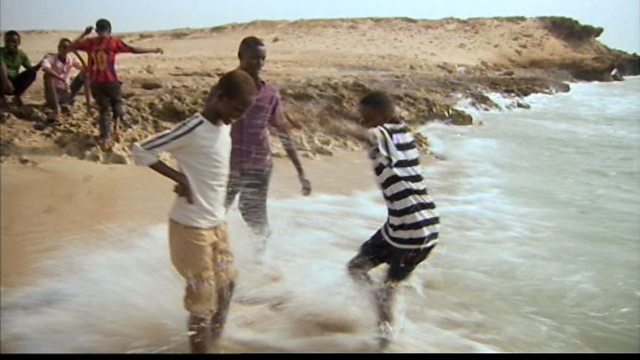 Simon Reeve accompanies a group to see the ocean for the first time
On his journey for BBC Two series 'Indian Ocean with Simon Reeve' Simon visits Somaliland, a country to the north of Somalia which, despite not being recognised internationally as an independent country, enjoys relative peace from the violence and piracy plaguing its neighbour.
Simon learns about a local project which offers support and education to young men who might otherwise be tempted to join the militias. Today they are on an outing to the Indian Ocean, which for many of them is their first trip to the seaside.