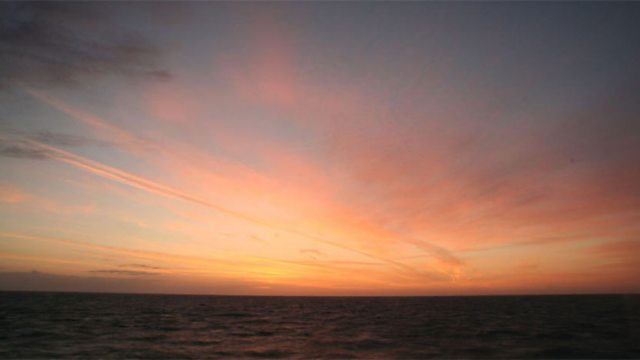 Thought for the Day - Brian Draper
As a Christian, I'm quite used to asking about death. We wrestle in church with why God allows death in an untimely or distressing way - and we find great hope in asking, with St Paul, that famous question, "O death, where is your sting?"
Nevertheless, after hearing this week about the short film featuring the late Philip Gould - titled "When I Die: Lessons from the Death Zone" - and having clicked on the link, I was taken to a place where death asked questions of me.
There I was, sitting in Lord Gould's living room, watching the Labour peer discussing his impending death, with unflinching clarity.
"In six weeks' time," he says, "I will be dead, I will be cremated... But [this] is an extraordinary experience."
It's an extraordinary experience, too, for the viewer, watching through the lens of Adrian Steirn, a film-maker who met Lord Gould in November when he had, as it turns out, just two weeks left to go. Together, they travel to Highgate Cemetery, to the spot where the dying man will rest, and where he stands, for now, over his grave with a cup of coffee.
"It's only when they say... you're going to die, get used to it," he explains - " it's only when this happens that you're aware of death - and only when that happens that suddenly life screams at you in its intensity."
Perhaps it's only when we fully accept that we will die that we can fully accept how alive we are right now.
Death brings perspective, then; it brings us back to life. It asks of me, how, now, will I live? A friend works at a hospice, and recently she cared for a man who just had days left. They talked about his childhood, she tells me, and then she asked him, What makes life good? She wrote down his words.
It's "when we assume nothing," he said, "when we give more than we take, when we need less, when we smile often, when we dream big, when we laugh frequently, and when we find comfort in knowing how blessed we are."
How blessed we are. The poet Rilke said, "Being here is so much." And whether you believe death is the end or, like me, that it is only the beginning, life is surely not about the time we have left - days, weeks, years? - but about the time we have now.
Lord Gould said to his film-maker off camera, "I have been offered an opportunity to live every moment until there are no more moments for me to live - and for that," he concluded, "I will be eternally grateful."