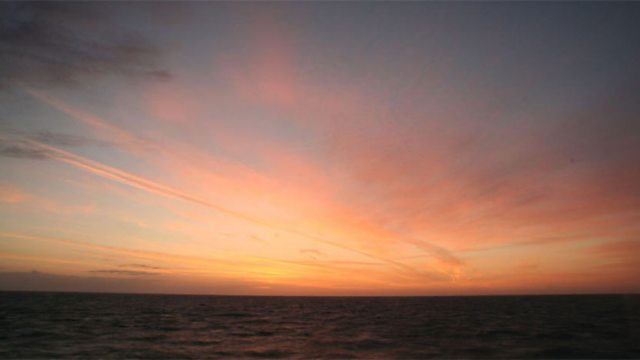 Thought for the Day - Clifford Longley
Good morning
Last Friday a distinguished Anglican clergyman, the Rev Paul Oestreicher, told us that in his opinion Jesus Christ was "probably gay" because of his affection for his "beloved" apostle St John. Next day, however, the former Tory MP and Times columnist Matthew Parris challenged the very idea of an exclusive gay identity, saying "the categorisation of a whole section of males as 'homosexuals' [in inverted commas] or indeed 'heterosexuals' [ditto] was... simply a mistake."
So sexual orientation is a lot more fluid than we have supposed. Mr Parris often writes bravely and honestly about his own sexuality and could never be accused of homophobia. But if he's right, then the whole notion of clearly identifiable gayness is questionable. If the concept does not really exist, Paul Oestreicher cannot usefully apply it to Jesus.
Well, it's an argument to be had between them. Mr Oestreicher was joining in the debate about the specifically Christian attitude to homosexuality. It's erupted now largely because of the gay marriage issue, though it was never far below the surface.
He said he felt compelled to speak out because of the "suffering and persecution of homosexual people that still persists in many parts of the church," [end quote] which in my opinion cannot seriously be denied. By coincidence, next day a group of senior Anglican clergy wrote to The Times urging the Church of England to support the Government's gay marriage proposals enthusiastically.
It's through contributions such as these - and their equally forthright polar opposites of course - that the Church of England is striving to discover God's will in this difficult issue. This matters especially to the Church of England because it's established by law. Unlike in the case of Jews, Catholics or Muslims, all of whom have their own internal regulations about marriage and divorce, there's no separate Anglican set of rules about who is married to whom.
If gay marriage is approved by Parliament, Jews, Catholics and Muslims can ignore it if they wish and carry on as they have always done. But not so the Church of England, which would be more profoundly affected.
The Government has said no church will be required to act against its wishes. But that implies that the Church of England will have to go down the same route as Catholics, Jews and Muslims, and create its own set of rules. And that would be a big step towards disestablishment.
But at least that would set if free to have the debate on purely religious and theological terms, prayerfully discerning the will of God for itself by concentrating on such points as those raised by Mr Oestreicher, the letter to The Times, and indeed Matthew Parris.
Whatever side you are on, how to win the secular political battle about gay marriage is a different question from asking what does God want for the Church.