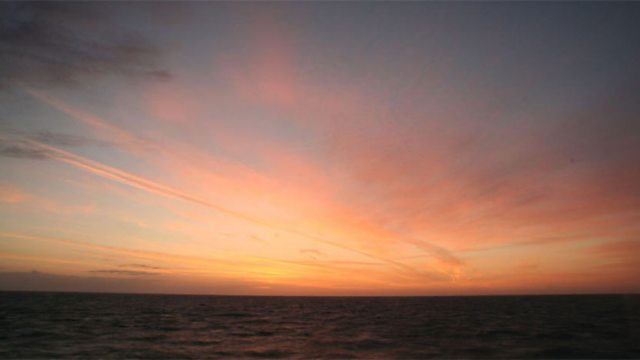 Thought for the Day - Anne Atkins
There is something powerfully old-fashioned about it. The wives of the British and German UN Ambassadors, appealing to President Assad's wife. Four minutes of video, a petition already signed by thousands around the word, urging Asma to end bloodshed in Syria, particularly of the innocent. "The next time you kiss your children goodnight, another mother will find the place next to her empty. Stand up for peace. Speak out."
Decades of competition in the workplace, women in the City, both genders vying together in board meetings, suddenly shrinks into perspective compared with this far more passionate feminist force. I was reminded of perhaps the first recorded feminist, Lysistrata in Aristophanes' play of that name, urging her sisters in Athens to end war, waged so destructively by their husbands, by withholding sex until they signed for peace.
Of Caesar's wife Calpurnia, begging him not to go the Senate that day. Of Pilates' wife, imploring her husband to have "nothing to do with this innocent man, for I have been much troubled in a dream". Both women ignored; both proved spectacularly right. Of women who camped for years outside Greenham Common to curb the nuclear arms race.
What do we have that men lack? For so long we have fought to be treated the same. And of course we have equal value in God's sight, and deserve equal pay, rights and opportunities. But we are not the same. That's the point. I will make a colleague and companion appropriate for you, God says. Meet. Fitting. And different.
When my husband proposed to me when I was 21, I dreamt of a symmetrical partnership, each passionate about our own work, coming together at the end of the day as equal friends and lovers. The birth of our first child changed all that - or rather, the pain of labour. Nothing could ever be the same, after suffering so much for one so small. He doted on her, of course he did. I was her. For him, she was one infinitely precious creature in the vast scheme of things. For me, at least for one day in my life when I thought I could die, she was the whole world, all my pain and all my hope. He sees the big picture, of which his beloved children are part. I see one person, one child at a time.
The men of Athens considered the threat of Sparta and the need to protect democracy. Their wives saw sons slaughtered. Pilate considered the political unrest, the dangerous crowd, the unstable situation. His wife saw one innocent and disturbing man.
Recently I heard a preacher, male, describing Jesus as abandoned by all His friends at the end. Shame on you, I rebuked him afterwards. There were faithful disciples at the foot of the cross, only leaving His body for the prescribed Sabbath, back at dawn on Sunday to embalm Him.
The men saw the big picture, the soldiers, the dangers, the risks... and ran. The women saw only the Friend they loved... and stayed.
And the ambassadors' wives see a mother who has children of her own.