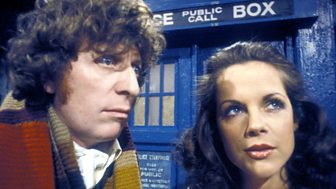 Season 16
The White Guardian sends the Doctor on quest to find the six, scattered segments that comprise the powerful Key to Time. He's aided by K-9 and fellow Time Lord, Romana.
On iPlayer
This programme is not currently available on BBC iPlayer
On TV
There are no upcoming broadcasts of this programme
Last on
Thu 30 Aug 1979 18:55
BBC One
Who were his favourite companions?